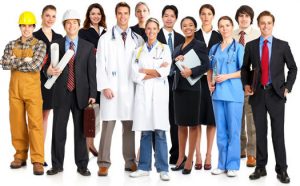 It almost can be called a perfect storm. Just as the world of existing buyers has rejected being interrupted by sales cold callers, a generation has come along that not only has no appetite for such an ancient practice but offers a valuable alternative.
Since the beginning of selling, sales representative making cold calls has been the way of life. If sales were down, you made more calls. Sales management could rely on a simple formula 'cold calls equal sales' and that's that. Buyers were open to the daily interruptions because, prior to online access, receiving a cold call was a major source of information. Thanks to the internet, buyers are more informed today and have little time for a stranger's intrusion, asking, "Tell me about yourself and what do you do here". There remains, however, the sales management element that still subscribes to the notion that even though it's not working, just do more of it.
It is a bit ironic that we now have a Millennial or Millennial-influenced workforce that possesses the DNA that is averse to wasting time with random, unfocused actions. Their reliance on technology has given them the title of Technophiles and has set them on a course of value and efficiency that not present with cold calling. They recognize the practice of calling someone without both information and purpose makes about as much sense as removing your hand from a bucket of water and looking for the hole it left behind.
Millennials know that trying to fill a sales funnel with anyone that will listen is a waste of time and resources. They reject the inefficiency of selling to unqualified prospects and embrace more of a cylinder approach over the traditional funnel. These technophiles are using digital resources such as social media and business intelligence to work with only those who are predisposed to buy their product or service. By focusing on their target market, armed with information about the buyer and their company, they fill a cylinder with qualified buyers and see a greater and faster return on their efforts. How many touches now have been replaced with meaningful interactions? Technology exists today that will help you identify your target market's buying influences and even create a personality profile of your buyer before making contact. Millennials are more inclined to use this technology in place of calling cold.
Today's selling challenge is getting to interact meaningfully with a qualified buyer. Buyers have changed and we should be thankful the next generation of sales is also changing. Before we demand more of what doesn't work any longer, let's embrace a Selling in the Now attitude, and take advantage of the Millennial sales evolution.
Author: Rich Lucia
www.RichLucia.com